The parents are usually the first person to find out any behavioural or emotional disorders in the child. Even though this can be quite disturbing, it is vital to talk to the child in a peaceful and kind manner. This can help the child to express the feelings in a better way.
Dr. Jonathan Lauter MD tells when the parents should think of taking the child to child and adolescent psychiatrist
Dr Jonathan Lauter is a certified general and child and adolescent psychiatrist who has been associated with this field for more than several years now. He understands that it can be hard to decide for the parents that when they should seek professional help for the child and therefore he has pointed out some of the points which may help a parent decide  when to take the child to a specialist: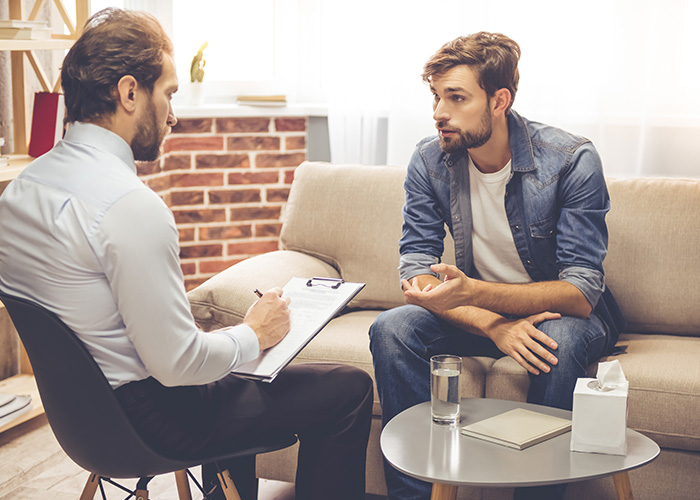 A sudden decline in academic performance
Repeated complaints of aches and pains
Extreme anxiety and nervousness, for instance, the child may refuse to go to school, participate in activities and may even refuse to go to sleep
Hyperactivity
Promiscuity
Suicidal ideation
Impulsive temper tantrums
Nightmares or night terrors on a constant basis
Depression along with a negative attitude, chronic mood swings, insomnia lack of appetite, and thoughts of madness and death
Self-destructive behaviours
Alcohol and drug addiction or abuse
Apart from all these symptoms, a parent must also take action in case of mental illness and related diseases run in the family.
Jonathan Lauter MD says that it is important to understand that there is no embarrassment in taking the child to see a child and adolescent psychiatrist. A child psychiatrist is qualified to treat issues that affect a child's thinking process as well as mental health. Most types of psychological issues can be successfully treated with therapy and medication; provided they are administered at the right time. As a parent, if you ignore these symptoms they the entire process of treatment may get delayed.
A child and adolescent psychiatrist like Jonathan Lauter can really help the child lead a happy and better quality life. The psychiatrist can help the child identify causes, manage psychological illnesses, fix issues and efficiently cope with the stresses of life. In addition, a psychiatrist can offer the child a range of medications that can help correct chemical disparities in the brain, change negative and damaging behaviours, control moods and develop self-awareness.
Jonathan Lauter MD has been associated with Elmhurst Hospital Center as the director of the child and adolescent psychiatry department outpatient clinic. Before this, he has been associated with Mt. Sinai School of Medicine- Elmhurst. He has obtained MD in child psychiatry from Albert Einstein College of medicine and has also finished residency in general psychiatry and fellowship in child psychiatry from the University of California.
He has helped a number of children and adolescents lead a normal life and his contribution to the society as a doctor is simply remarkable.